Newsletter
December 2019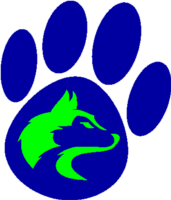 Thayne Elementary Newsletter

Calendar
Dec 7 - Pearl Harbor Remembrance
Dec 10 - Wyoming Day
Dec 12 - Santa's Workshop (see info in PTO News below)
Dec 13 - No School
Dec 23-Jan 1  - Christmas Break
Jan 2  - School resumes
Principal's Message

"December is here! The upcoming weeks can become quite overwhelming as families prepare for holiday traditions, gatherings, special travels, and perhaps some shopping outings. As much as we'd all like to feel that we are organized, well-prepared and ready for the upcoming weeks, each family deals with the stress of the holidays in different ways.
Oftentimes, children sacrifice sleep for later bedtimes, hectic schedules, and occasionally experience the financial stress that plagues many families during this time of the year. Routines often fall to the wayside; along with daily reading practices, consistent homework support, and even family meals.
The rush and stresses of the holiday season can seep into children's daily routines. TES encourages families to take time to have fun together. Following a routine can help minimize stress.
In a time where the hope for a peaceful and tranquil holiday season is sought, and the act of giving is contagious, our school theme for December is giving.
I wish you and your family a Merry Christmas and a Happy New Year!"
Miscellaneous
Wyoming Day - Prior to Dec. 10, 1869, and the passage of Women's suffrage (the right for women to vote); many lawmakers were not convinced that the bill should be passed.  In order to convince these lawmakers, legislator, William Bright, told his fellow legislators that granting women's suffrage would bring good publicity for the territory with railroaders and other businesses with it.  Later, the Wyoming Federation of Women's Clubs requested that Wyoming Day be celebrated in December to commemorate the passage of this bill.  Wyoming Day celebrates women's suffrage, and honors our wonderful state and its statehood, which was granted on July 10th, 1890.
Pearl Harbor Remembrance - Each year on Dec. 7, Pearl Harbor Survivors, veterans, and visitors from all over the world come together to honor and remember the 2,403 service members and civilians who were killed during the Japanese attack on Pearl Harbor on December 7, 1941. A further 1,178 people were injured in the attack, which permanently sank two U.S. Navy battleships (the USS Arizona and the USS Utah) and destroyed 188 aircraft.
FROM THE SCHOOL NURSE:
To fight the flu - wash your hands:
Wet your hands with clean running water, turn off the tap, and apply soap.
Lather your hands by rubbing them together with the soap.  Be sure to lather the backs of your hands, between your fingers, and under your nails.
Scrub your hands for at least 20 seconds.  You can hum the happy birthday song twice.
Rinse hands well under clean, under running water.
Dry hands using a clean towel.
THANK YOU!!
Thank you for notifying the office, early in the day, when your child needs a bus note written and delivered to class.
Thank you for notifying the school when you will be eating lunch with your student and require a lunch.
Thank you for escorting your child into the school when they are tardy.
Thank you for entering the school to pick-up your student at the end of day.
Thank you for notifying the office about your child's absence.
Literacy Corner
Parent Tip #3
Read It and Experience It
Reading together as a family will create a lifetime of memories. Try taking a book you have read recently and extend the learning. For example, maybe visiting the zoo would be a fun activity after reading a book about animals. Another example, would be to read Happy Dreamer by Peter Reynolds and then have everyone do an art project describing what type of "dreamer" they are.
Remember to have fun and enjoy your time reading together.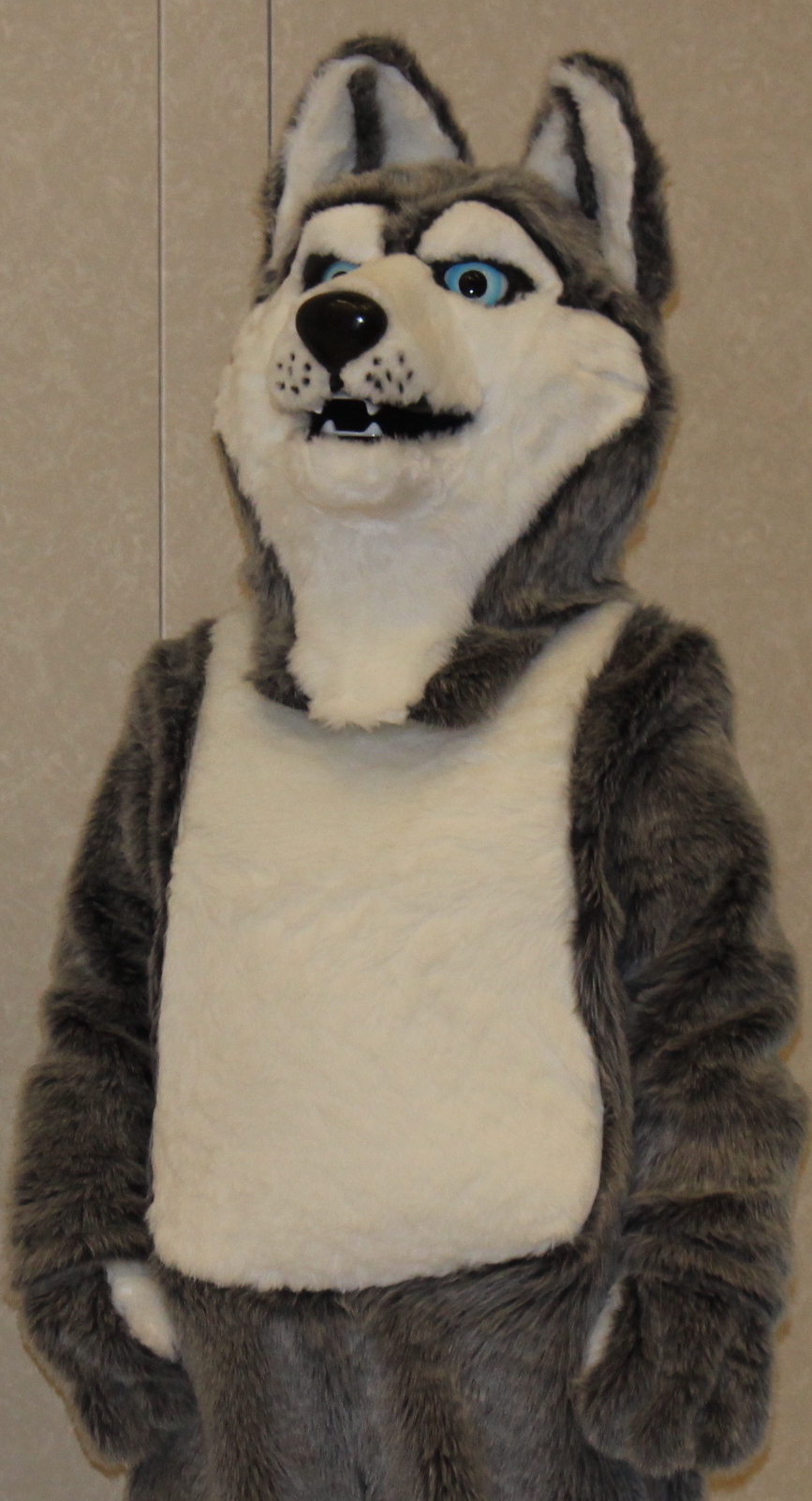 PTO News
PTO PRESENTS---
SANTA'S WORKSHOP AT THAYNE ELEMENTARY!!!
 December 12th
4:00 pm – 7:00 pm
SANTA WILL BE THERE, have your photo taken with him!
LOADS OF GAMES
CRAFTS
FOODS - Pizza chip cookie and drink: $3.00
$5.00 entry fee per family-- no matter the size. 
Bus Form 2019
Kindergarten Registration Night
Watch for Kindergarten Registration in the Spring, 2020!
School Schedule
Registration Information
For registration, you will need to bring the following to the school:
Your child's state issued birth certificate
Your child's immunization record
Parent's driver's license or other form of ID
If student lives with guardians other than parents, you will also need:
legal documentation of guardianship
Parents/Guardians will also need to complete the online registration.
Please call the school at 307-885-2380 with questions and to schedule a time to bring in the documentation.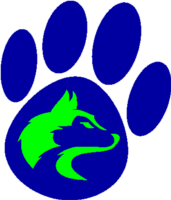 Curriculum
The grade level teams at Thayne Elementary School use Google as a warehouse for their planning and collaboration.   Below are Pacing Guides for each grade level. which is an outline of units that will be studied by the students over the course of a year.  At the top of each column is the Unit Name, which also serves as a link to the Unit Plan that is used by the teachers.
As a principal and stakeholder, I am very proud of the work done by this staff to make academic expectations relevant to their students and personal to their learning.
Kindergarten Reading                      Kindergarten Math
1st Grade Reading                     1st Grade Math
2nd Grade Reading                    2nd Grade Math
3rd Grade Reading                     3rd Grade Math
Infinite Campus Parent Login Information
Policies
To view more District information, visit www.lcsd2.org
DISTRICT POLICIES AND INFORMATION
TEACHER QUALIFICATIONS
Lincoln County School District #2
Pursuant to the No Child Left Behind Act of 2001, all parents of students enrolled at Lincoln County School District #2 schools may request certain information about the professional qualifications of their children's classroom teachers.  The parents of a student enrolled in the District may request such information by submitting a request in writing to Alan Allred, Superintendent.  The information which can be obtained is:
Whether the teacher has met state qualifications and licensing criteria for the grade levels and subject areas taught,
Whether the teachers is teaching under emergency or other provisional status,
The Bachelor's degree major of the teacher, and any other graduate certifications.
Whether the child is receiving services by any paraprofessionals (aides) and, if so, their qualifications.
​PROGRAMS FOR HOMELESS CHILDREN
Lincoln County School District #2
Pursuant to the No Child Left Behind Act of 2001, the purpose of this notice is to provide you with information regarding the general rights provided by Title X, Part C (b) of the No Child Left Behind Act of 2001.
If your family has become homeless during an academic year or between academic years, your child shall continue to attend the school he/she has been attending for the duration of the family's homelessness.  If the family becomes permanently housed during the academic year, the child shall remain in the school in which he/she is already attending.
You may enroll your child in any public school attended by non-homeless students who live in the same attendance area in which your child is actually living and eligible to attend.  If you wish to enroll your child in a different school than the one he/she is currently attending, you must notify the District's homeless liaison in writing of your desire to enroll your student in another school in which he/she is eligible to attend.
If you need further assistance, contact Lincoln country School District #2's Homeless Liaison:  Kelly Tolman, Director of Instruction, Afton, Wyoming, and (307) 886-3811.
MCKINNEY-VENTO HOMELESS ACT
District Responsibilities and Procedures
The following responsibilities and procedures are to be adhered to as the district complies with the McKinney-Vento Homeless Act.
The district will ensure access to school and appropriate services by:
Designating a contact person as a liaison for homeless children
Reviewing and revising policies that may impede homeless students' access to school
Disseminating public notice of the educational rights of homeless children
By ensuring identification of children experiencing homelessness
Offering services to homeless students that are offered to non-homeless students, including transportation services and educational services for which the student is eligible
Ensuring that homeless childr4n are not segregated or stigmatized because of their homelessness
Maintaining and transferring records in a timely fashion
Assisting with immunizations
Promoting awareness among staff of the needs of students experiencing homelessness.
The district will reduce school transfers and enhance educational stability and continuity by:
Keeping children in their school of origin to the extent feasible, except when doing so is contrary to the wishes of the parents/guardian.
Ensuring the right to attend school of origin extends for the entire duration of homelessness.
The district will strengthen parental choice and involvement by:
Ensuring homeless parents are fully informed of the enrollment options and educational opportunities available to their children
Providing written explanations to parents should disputes arise over school selection or school enrollment
Providing homeless parents with meaningful opportunities to participate in the education of their children.
The district will ensure educational rights of unaccompanied youth by:
Immediately enrolling unaccompanied youth
Maintaining unaccompanied youth in school of origin to the extent feasible, unless this is against the youth's wishes
Immediately enrolling youth in the school to which they seek enrollment pending resolution of any disputes regarding such placement.
DISTRICT RESPONSIBILITIES AND PROCEDURES UNDER NCLB
Title I, Part C, Migrant Children
Lincoln County School District #2
Migratory child means a child who is, or whose parent, spouse or guardian is, a migratory agricultural worker, including those employed in forestry or fishing.
It is the mission of Lincoln County School District Number Two to meet the academic needs of migrant students by providing quality educational programs, ensuring the efficient use of resources, and by providing innovative leadership.
To this end the district is committed to:
Ensuring that migrant children are prepared to enter school healthy and ready to learn;
Providing ESL credentialed teachers to teach migrant students who have bilingual language issues;
Enabling migratory children to fully participate in the educational program by accessing necessary support services;
Tracking and transferring migrant student data between schools and/or school districts;
Locating migratory children and ensuring they are provided with appropriate educational services;
Encouraging migrant parents to become involved in meaningful school planning to address the educational disruptions and other problems resulting from frequent moves;
Providing parent training which will support learning.
 NOTICE OF NON-DISCRIMINATION:
Applicants for admission and employment, students, parents, persons with disabilities, employees, and all unions or professional organizations holding collective bargaining or professional agreements with Lincoln County School District Number 2 are hereby notified that this school does not discriminate on the basis of race, sex, color, national origin, age, or disability in admission or access to, or treatment or employment in, its programs and activities. Any person having inquiries concerning the school's compliance with the regulations implementing Title II, Title VII, Title IX, the Americans with Disabilities Act (ADA), is directed to contact Mark Taylor, PO Box 219, 222 E. 4thAve, Afton, WY 831110, (307) 885-3811 or Section 504 is directed to contact Nathan Wescott, Section 504/ADA Coordinator, PO Box 219, 222 E. 4th Ave, Afton, WY 831110, (307) 885-3811 who has been designated by the school to coordinate efforts to comply with the regulations regarding nondiscrimination.
HATHAWAY SCHOLARSHIPS
The State of Wyoming provides Hathaway Merit and Needs Scholarships to Wyoming students attending the University of Wyoming and Wyoming community colleges.  Every Wyoming student who meets the merit requirements can earn a Hathaway Merit Scholarship.  Contact your school counselor for more information.
ALL POLICIES are available at www.lcsd2.org.  A few are listed below:
JED
ATTENDANCE POLICY
GRADES K-8
1.         The Board of Education embraces the philosophy that regular, high attendance of students is basic to school success.  The Board supports the premise that attendance is a responsibility shared by parents and the school.
2.         In order to promote common understanding of state law regarding attendance, selected       excerpts of the Wyoming Education Code in this policy are included as attachment JED-A.
3.         Pursuant to Sec. 21-4-104 (a)(i), Wyoming statutes, the following definitions are provided by             this school district.  Excused absences shall be those absences for the following reasons:
•Personal Illness;
•Funerals weddings, deaths, or extraordinary events with the family;
•Medical or dental appointments not possible during other than school time;
•Family emergencies; and,
•School related business or activities with the sanction or approval of the school.
Unexcused absences shall be defined as all other absences not defined as excused.
4.         For the purposes of the remainder of this policy there will be no distinction made between   excused and unexcused absences.
In cases where students miss more than 20 days during the year, they will be referred to the building intervention team for consideration of:
•           making the time up during afterschool sessions or Saturday sessions,
•           summer school,
•           retention, and/or
•           referral to Social Services and/or law enforcement authorities for educational                                               neglect.
5.         An appeal process will allow parents to request an exception to this policy.  An appeals committee consisting of the Director of Instruction, an elementary school       administrator, a junior high administrator, and two parents selected by the Superintendent will consider appeals.  Parents are to complete the Request for Exception of LCSD#2 Attendance Policy for Grades K-8 (JED) in full prior to consideration by the appeals committee.
Amended:        April 12, 2001
Amended:        January 13, 2000
Amended:        October 13, 1999
Adopted:          October 8, 1998
Lincoln County School District No. 2, Wyoming
JED-A
COMPULSORY ATTENDANCE
21-4-102: When attendance required; exemptions
1.         Every parent, guardian or other person having control or charge of any child who is a resident of
this state and whose seventh birthday falls on or before September 15 of any year and who has
not yet attained his sixteenth birthday or completed the tenth grade shall be required to send such child to, and such child shall be required to attend, a public or private school each year, during the entire time that the public schools shall be in session in the district in which the pupil resides; provided, that the board of trustees of each school district may exempt any child from the operation of this article when:
a.         the board believes that compulsory attendance in school would be detrimental to the mental or physical health of such child or the other children in the school; provided, the board may designate at the expense of the district a medical doctor of its choice to guide it and support it in its decision;
b.         the board feels that compulsory school attendance might work undue hardship.  The board may conduct a hearing on issues pursuant to this paragraph by executive session; or,
c.         the child has been legally excluded from the regular schools pursuant to the provisions of W.S. 21-4-306.
2.         A home-based educational program shall meet the requirements of a basic academic educational program pursuant to W.S. 21-4-101(a)(vi).  It shall be the responsibility of every person administering a home-based educational program to submit a curriculum to the local board of trustees each year showing that the program complies with the requirements of this subsection.  Failure to submit a curriculum showing compliance is prima facie evidence that the home-based educational program does not meet the requirements of this article.
21-4-103.  Enforcement of article; appointment and compensation of attendance officers.  The primary responsibility for the enforcement of this article shall be upon the board of trustees of the school district, which shall appoint an attendance officer or officers to carry out the provisions of this article.  Said officer shall be paid out of the district treasury such sum as may be provided in the order of appointment.
21-4-104.  Duties of attendance officers.
1.         Subject to the policy of the board of trustees, it shall be the duty of each attendance officer to:
a.         counsel with students, parents, guardians or custodians and teachers; and to investigate the causes of unexcused absences;
give written notice to the parent, guardian, or custodian of any child having an
unexcused absence that the attendance of such child at school is required by law.  If after such notice has been given, the child has a second unexcused absence, which the attendance officer reasonably believes was due to the willful neglect or failure of the parent, guardian, or custodian of the child, then he shall make and file a complaint against such parent, guardian, or custodian of such child before a justice of the peace of the proper county or the district court for the violation of W.S. 21-4-102.
Amended:        March 8, 2000
Adopted:          October 8, 1998
Lincoln County School District No. 2, Wyoming
EEA-R
ADMINISTRATIVE GUIDELINES FOR SCHOOL BUS BEHAVIOR
The principle purpose of busing services is providing safe, efficient, and consistent transportation for students between school and home.  School bus rules are intended to provide bus drivers and administrators uniform ways to assure student safety and the protection of property.
1.         Each student is to be given a written copy of:  LINCOLN COUNTY SCHOOL DISTRICT NO. 2 School Bus Rules and Regulations.  These rules are to be discussed with the students by the bus driver at the beginning of the school year.
2.         Improper conduct on the buses will result in the loss of that privilege.
3.         The driver of the bus is in complete charge of the students.  The driver's word shall be respected the same as a teacher or principal.
4.         Violation of bus rules may be grounds for immediate discipline by the bus driver and/or principal.
5.         When an offense occurs the bus driver will follow these guidelines:
The driver will talk with the student with as much privacy as possible, explaining to the student the problem as the driver sees it.
The student will have an opportunity to tell his side of the problem and the driver will listen carefully as the student tells his side.
The student may be given direction for improvement.A specific seat may be assigned for a period of time.
The driver will keep a detailed record of student bus rule offenses, action taken by the driver and behavior changes required by the student.
A copy of this written record will be given to the principal.
Parents may be notified by the driver if the behavior warrants it.
When the principal must be involved, parents will be notified regarding the misbehavior, corrective action and consequences.
GUIDELINES FOR DISCIPLINARY ACTION
Offense

Action

1.

Inappropriate conduct such as

profane or obscene language, fighting, harassment, boisterous behavior, rude or discourteous behavior, throwing items on the bus:

First Offense: Verbal and written warning to student and parents.

Second Offense: Suspension of bus privileges for up to 5 school days. Conference with parents/school before reinstatement. Apologies where appropriate.

Subsequent Offense: Suspension from bus riding privileges for remainder of the year, with the prerogative of appealing to the Superintendent for reinstatement after 45 school days.

2.

Possession/Use of Controlled

Substances:

First Offense: Suspension of bus privileges for 5 to 10 school days. Parental/school conference. Authorities notified.

Second Offense: Recommendation for termination of bus riding privileges. Authorities notified.

3.

Vandalism:

First Offense: Payment for damage to the bus (materials and labor). Suspension from bus privileges for up to 5 days. Parental/school conference, assigned seat.

Second Offense: Recommendation for termination of bus riding privileges.

4.

Littering:

First Offense: Suspension up to 3 days. May clean two buses in lieu of suspension. One week principal detention.

Second Offense: Up to 5 days suspension of bus privileges.

Subsequent Offense: Suspension from bus riding privileges for remainder of the year, with the prerogative of appealing to the Superintendent for reinstatement after 45 school days.

5.

Unsafe Loading/Unloading:

First Offense: Suspension of bus privileges for up to 5 school days. Parental/school conference, assigned seat.

Second Offense: Suspension of bus privileges for remainder of the school year, with the prerogative of appealing to the Superintendent for reinstatement after 45 school days.

6.

Possession of a weapon on a bus:

Potential suspension of bus riding privileges or expulsion from school and bus riding privileges. (See Policy JICI)
In addition, the following Rules and Regulations are to be followed.
A.         Students will be expected to be ready, both at home and at school for the bus.  (Buses will come to a stop, wait no longer than 15 seconds, and then proceed).
B.         Students will enter and exit the bus in an orderly manner.  Upon entering the bus, the students will go directly to their seats.
C.         Students will remain seated at all times while the bus is in motion, with no more that three (3) students per seat.
D.         No arms, other parts of the passengers' bodies, or objects shall be extended out of the windows.
E.         Animals or any kind of fowl will not be transported under any circumstances.  (If such is the case, students will not be permitted to board the bus).
F.         Buses will travel only established routes.  Elementary students will need permission to be let off at stops other than their own homes.
For all of the above offenses (A-F), the bus driver and principal may jointly impose penalties similar to those mentioned above.
Students, parents, bus drivers, and school officials have the obligation to observe and the responsibility to enforce these rules and regulations for the safety of the bus passengers.
JRAA
NOTIFICATION OF FERPA AND PPRA
Lincoln County School District Number Two will annually notify parents and eligible students (students who have reached the age of 18 or who are legally emancipated) of their rights under FERPA (Family Rights and Privacy Act) and PPRA (Protection of Pupil Rights Amendment).  This notification will be provided directly to parents and eligible students at the beginning of each school year and after any substantive change in such legislation.
This notification will provide information concerning the following:
The right of parents to inspect, upon request, a survey created by a third party before the survey is administered or distributed by a school to students.
The right of parents to inspect, upon request, any instructional material used as part of the education curriculum for students, and the procedure for granting a request by a parent for such access.
The administration of physical examinations or screenings that the school may administer to students.
The collection, disclosure, or use of personal information collected from students for the purpose of marketing or selling, or otherwise providing the information to others for that purpose.
The right of parents to inspect, upon request, any instrument used in the collection of the following personal information:
The requirements concerning activities involving the collection and disclosure of personal information from students for marketing purposes do not apply to the collection, disclosure, or use of personal information collected from students for the exclusive purpose of developing, evaluating, or providing educational products or services for or to students or educational institutions, such as the following:
College or other postsecondary education recruitment, or military recruitment;
Book clubs, magazines, and programs providing access to low-cost literary products;
Curriculum and instructional materials used by elementary schools and secondary schools;
Tests and assessments used by elementary schools and secondary schools to provide cognitive, evaluative, diagnostic, clinical, aptitude, or achievement information about students;
Student recognition programs.
This policy does not apply to any physical examination or screening that is permitted or required by State law, including physical examinations or screenings permitted without parental notification.
Parents and eligible students will also be notified of their rights to
Inspect and review education records.
Request an amendment of education records.
Know the types of information the district has designated as directory information.
Opt-out of disclosure of directory information.
File a complaint with the Family Policy Compliance Office in the United States Department of Education.
ADOPTED:      June 5, 2004      Lincoln County School District #2, Wyoming
JRAA-R
Lincoln County School District Number Two
NOTICE TO PARENTS
The Family Educational Rights and Privacy Act (FERPA) affords parents and students over 18 years of age ("eligible students") certain rights with respect to the student's education records. These rights are:
The right to inspect and review the student's education records within 45 days of the day the School receives a request for access. Parents or eligible students should submit to the School principal a written request that identifies the record(s) they wish to inspect. The principal will make arrangements for access and notify the parent or eligible student of the time and place where the records may be inspected.
The right to request the amendment of the student's education records that the parent or eligible student believes are inaccurate or misleading. Parents or eligible students may ask the School to amend a record that they believe is inaccurate or misleading. They should write the School principal, clearly identify the part of the record they want changed, and specify why it is inaccurate or misleading. If the School decides not to amend the record as requested by the parent or eligible student, the School will notify the parent or eligible student of the decision and advise them of their right to a hearing regarding the request for amendment. Additional information regarding the hearing procedures will be provided to the parent or eligible student when notified of the right to a hearing.
The right to consent to disclosures of personally identifiable information contained in the student's education records, except to the extent that FERPA authorizes disclosure without consent. One exception, which permits disclosure without consent, is disclosure to school officials with legitimate educational interests. A school official is a person employed by the School as an administrator, supervisor, instructor, or support staff member (including health or medical staff and law enforcement unit personnel); a person serving on the School Board; a person or company with whom the School has contracted to perform a special task (such as an attorney, auditor, medical consultant, or therapist); or a parent or student serving on an official committee, such as a disciplinary or grievance committee, or assisting another school official in performing his or her tasks. A school official has a legitimate educational interest if the official needs to review an education record in order to fulfill his or her professional responsibility.
The right to file a complaint with the U.S. Department of Education concerning alleged failures by the School to comply with the requirements of FERPA. The name and address of the Office that administers FERPA are:  Family Policy Compliance Office, U.S. Department of Education, 400 Maryland Avenue, SW,
Washington, DC 20202-4605
Directory Information
The Family Educational Rights and Privacy Act (FERPA), a Federal law, requires that Lincoln County School District Number Two, with certain exceptions, obtain your written consent prior to the disclosure of personally identifiable information from your child's education records. However, Lincoln County School District Number Two may disclose appropriately designated "directory information" without written consent, unless you have advised the District to the contrary in accordance with District procedures. The primary purpose of directory information is to allow the Lincoln County School District Number Two to include this type of information from your child's education records in certain school publications. Examples include:
A playbill, showing your student's role in a drama production;
The annual yearbook;
Honor roll or other recognition lists;
Graduation programs; and
Sports activity sheets, such as for wrestling, showing weight and height of team members.
Directory information, which is information that is generally not considered harmful or an invasion of privacy if released, can also be disclosed to outside organizations without a parent's prior written consent. Outside organizations include, but are not limited to, companies that manufacture class rings or publish yearbooks. In addition, two federal laws require local educational agencies (LEAs) receiving assistance under the Elementary and Secondary Education Act of 1965 (ESEA) to provide military recruiters, upon request, with three directory information categories - names, addresses and telephone listings - unless parents have advised the LEA that they do not want their student's information disclosed without their prior written consent.
If a parent does not want Lincoln County School District Number Two to disclose directory information from their child's education records without prior written consent, the parent must notify the District in writing by September 15, 2003. Lincoln County School District Number Two has designated the following information as directory information:
Student's name
Participation in officially recognized activities and sports
Address
Telephone listing
Weight and height of members of athletic teams
Electronic mail address
Photograph
Degrees, honors, and awards received
Date and place of birth
Dates of attendance
Grade level
Protection of Pupil Rights
The Protection of Pupil Rights Amendment (PPRA) is a federal law that requires Lincoln County School District Number Two to notify parents and obtain consent or allow parents to opt their minor children out of participating in certain school activities. Briefly, the law requires that schools obtain written consent from parents before minor students are required to participate in any U.S. Department of Education funded survey, analysis, or evaluation that reveals information concerning the following areas:
Political affiliations;
Mental and psychological problems potentially embarrassing to the student and his/her family;
Sex behavior and attitudes;
Illegal, anti-social, self-incriminating and demeaning behavior;
Critical appraisals of other individuals with whom respondents have close family relationships;
Legally recognized privileged or analogous relationships, such as those of lawyers, physicians, and ministers;
Religious practices, affiliations, or beliefs of the student or student's parent; or
Income (other than that required by law to determine eligibility for participation in a program or for receiving financial assistance under such program).
If a parent wishes to review any survey instrument or instructional material used in connection with any protected information or marketing survey, the parent must submit a request to Lincoln County School District Number Two, 222 East 4th Avenue, Afton, WY 83110.  The district will then notify the parent of the time and place where they may review these materials.  Parents have the right to review a survey and/or instructional materials before the survey is administered to a student.
Following is a schedule of activities requiring parental notice and consent or opt-out for the upcoming school year.  Please note that this notice and consent/opt-out transfers from parents to any student who is 18 or older or an emancipated minor under State law.
Youth Risk Behavior Survey
This law does not apply to any physical examination or screening that is permitted or required by State law, including physical examinations or screenings permitted without parental notification.
ADOPTED:      June 5, 2003
Lincoln County School District #2, Wyoming
JICA
STUDENT DRESS AND APPEARANCE
The Student Dress Code of Lincoln County School District #2 reflects the mission of the Board, which includes providing a safe, non-distracting, and welcoming learning atmosphere.  As such, we believe that our school dress code should contribute to a safe and respectful learning and teaching environment.  As a board, we believe that the responsibility for meeting the expectations of the Dress Code is primarily that of the students and the parents/guardians of the students.
Lincoln County School District #2 does not desire that our employees spend inordinate amounts of time policing fashion.
In order to promote understanding and positive relations with students and parents, Lincoln County School District #2 establishes the following guidelines for dress and appearance in all schools.
STUDENT DRESS & APPEARANCE GUIDELINES
All clothing shall be clean, neat and unexaggerated.
Clothing or tattoos with alcohol or tobacco advertisements, inappropriate writing, or bathroom humor may not be worn.
Pants need to be secured at the waist so that underclothing is not showing.Clothes that have holes in them may not be worn.
Immodest, tight fitting or overly loose clothing shall not be worn.
When shorts, skorts, skirts, or dresses are worn, the bottom of the hem must touch the kneecap.
Bare midriff shirts, sleeveless shirts, blouses, tank tops, or any other type of clothing that permits underclothing or skin normally covered by underclothing to be seen while standing, sitting or bending, are not to be worn.
Shoes must be worn at all times.Wheels, noisemakers, or damaging equipment on footwear are not permissible.
Heavy coats are to be left in lockers.Light jackets, blazers, vests, sweaters, and sweatshirts may be worn to classes.Full length jackets/coats such as those commonly referred to as "trench" coats or "dusters" are not allowed.
Hats, bandannas, sunglasses, and pajama pants are not to be worn.
Inappropriate types of chokers, heavy chain necklaces, other heavy chains, spike necklaces and wristbands or wallet chains are not allowed.
Distracting hair styles (for example high spiked hair, hair carvings, mohawks) or unnatural hair colorings (for example bright green, purple, fluorescent orange) are not allowed.
Pierced jewelry is limited to the ears only.Due to safety reasons nose rings, lip rings, tongue piercing rings, or any other body piercing is not permitted at school.(Limited to a maximum of 2 earrings per ear.)
A voluntary school uniform will always satisfy these guidelines.
There may be special days when the dress code may be relaxed or altered.
The above guidelines are minimal requirements for schools established by the district.  School administrators in consultation with faculty, parents, and students may establish more guidelines, as needed, for their schools.
A protocol for dealing with non-compliance of these guidelines has been established at each school.  Training for school personnel on how to address non-compliance of the dress code will be provided on a regular basis.
JICI
WEAPONS IN SCHOOL
Possession of a weapon on school property or at any school sponsored activity is prohibited.  A person found to be in possession of a weapon on school premises before, during, or after school, or at any school sponsored activity, will be subject to administrative and/or legal action.  The Board of Trustees shall, subject to the case-by-case modification permitted by this subsection, require the district superintendent to expel from school for a period of one (1) year any student determined to possess, use, transfer, carry, or sell a deadly weapon as defined under W.S. 6-1-104(a)(iv).
Deadly weapons as defined in Wyoming statute are firearm, explosive or incendiary material, motorized vehicle, an animal or other device, instrument, material or substance, which in the manner it is used or is intended to be used is reasonably capable of producing death or serious bodily injury.
Administrators or other delegated school officials, in their professional judgment, will confiscate any article previously identified as a weapon as defined above.  Such weapons will be submitted to the appropriate law enforcement agency.  Articles previously identified above and any other article deemed a weapon will be confiscated and disciplinary and/or legal action will be taken.  The appropriate law enforcement agency will be called.
The following conditions constitute interpretations which permit exceptions to the possession or use of weapons:
Weapons which are under the control of law enforcement personnel;
Weapons that are registered and handled in a legal manner for the purpose of education as authorized by the principal; and,
Weapons properly registered and handled during the community use of school facilities.
AMENDED:      June 22, 2006
ADOPTED:      October 12, 1994
Lincoln County School District #2, Wyoming
JL/JLC
STUDENT WELLNESS PROGRAM
Intent:
Lincoln County School District #2 shall promote student wellbeing and academic achievement by supporting quality nutrition and physical activity as part of the learning environment.  The District's primary goal is to help students develop positive attitudes, behaviors, and skills associated with lifelong healthful eating patterns as well as learn the benefits of a physically active and healthful lifestyle.
Rationale:
Healthy eating patterns, respect for body-size differences, and physical activity are essential for students to reach their academic potential, full physical and mental growth, and lifelong health and wellbeing.  Because students are in school for a substantial portion of the day, school districts have a responsibility to help students establish and maintain lifelong, healthy eating and physical activity patterns.
Component 1:  Nutrition Education
1.         Students in grades K-12 shall receive nutrition education according to State and District health education curriculum standards.
2.         The district shall provide ongoing training for foodservice staff in the area of nutrition.
Component 2:  Physical Activity
1.         Students in grades K-8 shall receive physical education that actively engages all youth.  Students in grades 9-12 shall have the opportunity to participate in a variety of physical education courses that align with Wyoming Physical Education Content and Performance Standards.
2.         Each school shall provide elementary students daily recess.
3.         Teachers and other school personnel shall not withhold a child from recess and/or physical education on a regular basis or for an extended period of time, unless a parent of the child is informed.
4.         Schools shall provide physical activity programs that feature a broad range of competitive and cooperative opportunities that allow students to have a choice of activities in which they can participate.
Component 3:  Nutrition Standards for All Food Available on Each School Campus During the School Day
1.         During each school day the nutrition services program shall offer breakfast and lunch that meet the guidelines of the USDA's National School Lunch and Breakfast Programs.
2.         The school district shall use the Dietary Guidelines for Americans, the USDA School Meal Program requirements, and the criteria for the USDA Healthier US School Challenge when deciding what foods and beverages will be available to students.
3.         Menus are planned with input from students.
4.         School personnel shall offer no competitive foods for sale during the school day without prior written permission from the building principal.  Sale of food and beverage items by students is prohibited on school property except when the student is participating in a school-sponsored fundraiser or a school store that is operating under the supervision of a staff member and within the parameters established by this policy.
5.         This policy does not limit or prohibit students and/or employees from bringing foods and beverages of choice with them to school.  Each school may implement rules and procedure within the guidelines of this policy for dealing with foods and beverages that are brought on campus.
Policy for foods and beverages sold in vending machines, snack bars, school stores, and concession stands on school campuses.
6.         The principal in each school is responsible for monitoring the content of food and beverages for sale in vending machines, school stores, and fund raisers to ensure that only health-promoting foods are available to students during the school day.
7.         Only the foods and beverages listed may be sold on school property during the school day :  water; milk, including flavored milk; 100% fruit juices; electrolyte replacement beverages; nuts, cheese, seeds; fresh fruits or vegetables; dried fruits or vegetables; low-fat dairy foods; packaged fruits in their own juices; and other food items containing: not more than 35% of total calories from fat, not more than 10% of those calories from saturated fat; and not more than 35% of their total weight in sugar.  Carbonated beverages and beverages containing caffeine shall not be distributed on school property during the school day.
8.         Foods and beverages that have as the first ingredient:  sugar, corn syrup, shortening, lard, partially or fully hydrogenated oil, or similar ingredients, may not be sold to students on school district property during the school day.
9.         The building principal may authorize exceptions to this policy for special events.
Policy for refreshments served at parties, celebrations, and meetings during the school day.
10.       The school prohibits the distribution and service of food items including treats that are prepared in individual homes.  Food for classroom parties, birthday celebrations, or any occasion must be purchased from a source that is subject to state food inspection regulations.  All food to be shared with other students must be commercially prepared, pre-packaged, unopened and, when possible, individually wrapped.
11.       The school will limit celebrations in classrooms that involve food during the school day.  The number of non-nutritional food and beverage items available for student consumption during celebrations cannot exceed the number of items that meet the requirements of the Healthier US School Challenge.
Component 4:  Other School-Based Activities Designed to Promote Student Wellness Goals
1.         School personnel will provide a clean, safe, enjoyable meal environment for students.
2.         Students shall have adequate time to eat.
3.         The school prohibits the use of food as a punishment.  Schools are encouraged to limit the use of food for reinforcement.
4.         Advertisements in the school shall be consistent with the goals of a healthy school nutrition environment.
Component 5: Maintenance and Utilization of a District Wellness Advisory Council and Monitoring and Review of the Policy
1.         The school district shall utilize a District Wellness Council.
2.         It is recommended that the District Wellness Council include:  administrator, food service director/manager, school nurse, parent representative, student representative, teacher, PE/health teacher, and a family and consumer science teacher.
3.         Each school's administrator shall ensure compliance with all federal, state, and local regulations pertaining to the wellness policy.
ADOPTED:      June 22, 2006
Lincoln County School District #2, Wyoming
JICFA
HARASSMENT, INTIMIDATION AND BULLYING
Harassment, intimidation or bullying of students at school is prohibited.
Harassment, intimidation or bullying means any intentional gesture or any intentional written, verbal or physical act that a reasonable person under the circumstances should know will have the effect of:
Harming a student physically or emotionally, damaging a student's property or placing a student in reasonable fear of personal harm or property damage; or
Insulting or demeaning  a student or group of students, causing substantial disruption in, or substantial interference with, the orderly operation of school; or
Is so sufficiently severe, persistent or pervasive that it creates an intimidating, threatening or abusive educational environment for a student or group of students.
"Written" acts include, but are not limited to handwriting or typed communications, e-mails, text messages, blogs and other forms of electronic communications.
A "school" as defined in this policy includes a classroom or other location on school premises, a school bus or other school related vehicle, a school bus stop, an activity or event sponsored by a school, whether or not it is held on school premises, and any other program or function where the school is responsible for the child.
Students shall conduct themselves according to the rules and policies of the school district and shall conduct themselves in a respectful manner toward staff and other students.
Students who engage in bullying, harassment or intimidation shall be subject to disciplinary action, up to and including suspension or expulsion.
Students who witness harassment, intimidation or bullying of another student are encouraged to anonymously or otherwise report that conduct to a school staff member as soon as possible.  Any staff member receiving a report shall forward that information to the administration.  The administration will then collect as much information as possible, including, but not limited to, a description of the conduct, date, time and location of the incident, and the names of the individuals involved.
The administrator or his/her designee conducting the investigation shall document the findings and conclusions of the investigation.  Based on the findings, the administration shall take appropriate disciplinary action toward the student or students.
Retaliation or reprisal against a student or other individual who makes a good faith report or complaint of harassment, intimidation or bullying is prohibited and shall not be tolerated.  Anyone who engages in such retaliation or reprisal against an individual who makes a report of harassment, intimidation or bullying shall be subject to discipline, up to and including suspension or expulsion.
When the school determines that a student has been harassed, bullied or intimidated in violation of this policy, administration will implement steps or strategies to protect that student from additional harassment, intimidation or bullying and from retaliation.
Any student who is found to have made a deliberate or intentional false accusation, report or complaint is subject to discipline, up to and including suspension or expulsion.
At the start of each school year, every building principal shall ensure that the districts harassment, intimidation and bullying policy is reviewed with all students.  This policy shall be included in the student manual or handbook and shall also be available to the public on the school district's website in a manner to be determined by the superintendent or his/her designee.
The school district shall incorporate training and education on this policy in its professional development programs and the policy shall be provided to volunteers and other noncertified employees of the district who have significant contact with students.
W.S. 21-4-312(a)(i)
ADOPTED: December 10, 2009
Lincoln County School District #2, Wyoming
STUDENT CONDUCT   JFC
All pupils are expected to comply with the printed school regulations, as well as other commonly accepted standards of good behavior, pursue the required course of study and submit to the authority of the administration, teaching staff and all other persons employed for the purpose of instructing and supervising students.
Administrative and/or administrator designee is authorized to suspend any pupil for up to five (5) days for violation of approved rules of conduct. Any days beyond five (5) require superintendent approval (not to exceed 10 consecutive school days).
The following constitute infractions of approved rules of conduct:
1.      Willful disobedience of the staff
2.      The possession or use of tobacco, alcohol, illegal drugs or a substance used for the
purpose of altering the mental processing, impairing the consumers' judgment or motor skills or contrary to the lawful intended use of the substance upon school premises or at school approved activities
3.      Profanity or vulgarity
4.      Truancy and tardiness
5.      Inappropriate public display of affection
6.      Unauthorized or inappropriate use of vehicles on school property
7.      Vandalism of or tampering with district property
8.      Offenses that may be detrimental to the welfare or safety of other pupils
 9.     Bullying, hazing or harassing others
10.     Any other behavior that in the judgment of school authorities is detrimental to the
welfare, safety and educational environment of others
The above prohibited actions shall be printed in a handbook or other publication and made available to students and parents.  
SEE PROCEDURE JFC-R
AMENDED: April 14, 2011
ADOPTED: December 7, 1978
Lincoln County School District #2, Wyoming
New Medication Form