Newsletter: August/September 2020
August/September 2020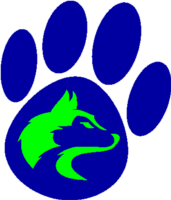 Thayne Elementary Newsletter

PRINCIPAL'S MESSAGE:

Welcome Back to Thayne Elementary!  We are excited for this new school year and getting to see our students again!  Let's have an amazing year!
I encourage you to visit our website at thayne.lcsd2.org to see updated information, our school plan, informational videos, newsletter, etc.
Let me introduce our new classroom teachers:
Emily Wolfley - 1st grade teacher.  Ms. Wolfley grew up in Star Valley and went to 1st grade in Thayne.  She loves to be outside fishing, swimming, hiking, and cooking smores around a bonfire.  Chocolate lab named Molly.  She likes science and writing.  Graduated from University of Wyoming.

Chad Teichert - PE teacher,  Mr. Teichert graduated from BYU.  He grew up in Cokeville, Wyoming.  Before coming to Star Valley, he taught and coached at Bear Lake High School in Montpelier, Idaho, Cokeville, Mountain View, and Green River, Wyoming, and at Idaho State University.  Most recently he taught PE at Afton and Osmond Elementary.

Samantha Harden - 1st grade teacher.  Previously, she spent 5 years teaching Kindergarten.  Mrs. Harden just moved here from Texas and is looking forward to teaching 1st grade.  She loves to spend time with her husband and two daughters, go to movies, and read.

Danielle McKenzie - 2nd grade teacher.  Mrs. McKenzie is returning to Thayne Elementary after a few years away teaching school in Florida.  She and her husband have two daughters.  Their family enjoys many pets (dogs, cats, and horses), horseback riding, and hiking.
Please screen your students before sending them to school each day.
Temperature

If 100.4 or higher not permitted to be present at facility (stay home)

Temperature + Symptoms

If 99-100.4 + additional symptom not permitted in facility (stay home)

Symptom Questions

1.     Any shortness of breath?

2.     Any cough?

3.     Any lack of smell/taste?

4.     Any unusual tiredness?

5.     Known exposure?

If showing symptoms
"Stay home--If symptoms are known, stay home"
If a student becomes ill at school, we will follow the screening criteria: 
Students with a temperature of 100.4 or more will be sent home. 

Students with a temperature of 99-100.3 and exhibiting symptoms will be sent home.
CALENDAR:
Sept. 1 - Kindergarten Vision/Hearing Screening
Sept. 2 - Gr. 1-3 Vision/Hearing Screening
Sept. 3 - Student Picture Day
Sept. 7 - No School
Sept. 17 - Constitution Day
Sept 25 - No School
MISCELLANEOUS:
Please send lunch money in a marked envelope with student's name, teacher's name, and "lunch money" on the outside.
Please help the office by making phone calls by 1:00 p.m to change student's bussing plans.
School starts at 7:50 a.m.  If you transport your children, please have them here before that time.